one executive chauffeurs
One Executive is a London-based executive chauffeur service with a fleet of Mercedes S-Class and Viano luxury vehicles.  Our experienced drivers will provide a professional service to all of our clients.
We can accommodate all of your special requests, drinks, champagne, flowers, wifi, in-car entertainment and obviously comfort as you require; please let us know when booking.
advanced driver training
We have an advanced driver training programme for our already highly skilled drivers.  We are accredited by the Security Chauffeur College to maintain and advance their training in conjunction with the Royal Society for the Protection of Accidents (RoSPA) and Institute of Advanced Motoring (IAM) who train and invigilate the exams that equate to NVQ level 3 provideded by BTEC and accredited by Edexcel.
For further information on the organisations we are accredited with you can follow the links below:
institute of advanced motoring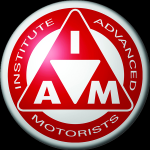 The IAM (Institute of Advanced Motoring) is a charity dedicated to road safety and awareness for the past 50 years.  They were established in 1956 elaborating on the police guidebook on driving and developing an advanced standard.
One Executive drivers are all trained to the standards required for IAM accreditation.  Drivers are trained to be aware of advanced motoring techniques, road hazards, night driving, ice, rain and snow effects on vehicle handling.
We also add evasive driving skills and techniques to the training for our drivers so if those skills are required the can be implemented.
The core of our task is to ensure that our drivers convey our clients securely and safely.  For extra security we offer the services of close protection when required.
Website: Institute of Advanced Motoring
security chauffeur college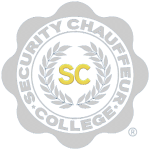 It is important to our service to be qualified by an accreditation college to ensure our clients can be assured of the quality of our service to you.
Drivers are security qualified at BTEC level 3 given by the awarding body Edexcel.
Two qualifications are offered and drivers will, during their training, achieve these:
Edexcel BTEC Level 3 Advanced Award in Advanced Driving
Edexcel BTEC Level 3 Advanced Award in Security
Both qualifications are only available from the Security Chauffeur College and RoSPA.
Website: Security Chauffeur College (SCC)
royal society for the prevention of accidents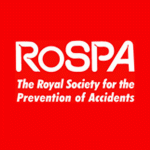 Similarly to the IAM, the Royal Society for the Prevention of Accidents (RoSPA) is a registered charity working towards this aim for almost 100 years.
One of their current missions is to improve the protection for cyclists on the road and as a result our company works towads maintaing the standards set out by such organisations to ensure that everyone is kept safe, whether they be a passenger, another road user or pedestrian.
For further information about the charity's goals and mission, please visit their website